A tribute to HRH Prince Philip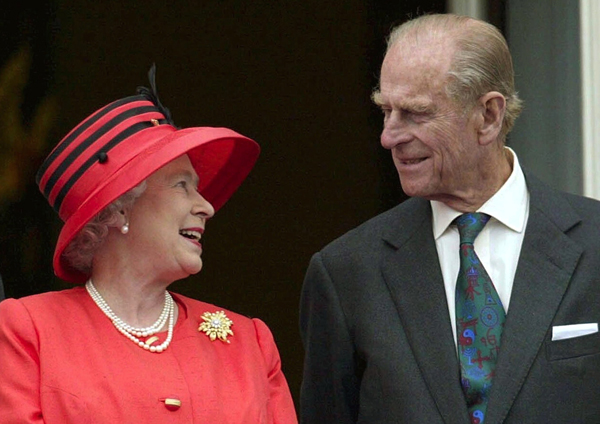 Her Majesty, the Queen, and the Duke of Edinburgh have been a rock of stability and continuity through the whole of my life, and I confess to feeling emotionally affected by his death, wondering what the generational change it signifies may mean for the future of our country.
The Duke of Edinburgh has had an impact on me from early days. As a boy, I joined The Boys' Brigade which introduced me to the Duke of Edinburgh's Award scheme, and like millions of other young people around the world, as I progressed, I learned a great deal. The expeditions had a particular impact. Returning from the Antrim plateau with cold Irish rain guttering down the backs of our necks and eating cold baked beans out of a tin, I learned the profound difference between comfort, and satisfaction. The satisfaction was all the greater because it enabled me to go with my parents to Buckingham Palace to be presented with my Gold Award – probably the proudest day of my young life.
He continued to have an impact visiting Northern Ireland more than fifty times. For much of that period, he and the Queen were best appreciated by the Protestant part of the community from which I came, but the peace process changed that. As Speaker, I welcomed both of them to the Northern Ireland Assembly during Her Majesty's very successful Golden Jubilee visit in 2002. Then there was the transformational state visit to Ireland in 2011, followed during the Diamond Jubilee visit in 2012 by that historic handshake with Martin McGuinness. Its importance lay in the Republican view that the war was not with northern Protestants but with Britain, and no one represents Britain more than The Queen. The man who shook her hand, Martin McGuinness, was the key representative of both political and violent republicanism. That handshake meant the end of the war. Standing beside the Queen was the Duke of Edinburgh, who was himself a victim. His uncle, Lord Mountbatten, a father figure who helped to bring the two of them together, had been murdered by the IRA – an IRA led by Martin McGuiness. Prince Philip did not shake his hand and he was not effusive, but he was there – a mark of courage, steadfastness, and leadership.
Of course, it was not all seriousness with him. Her Majesty liked to have members of the "home team" to engage with visiting diplomats at garden parties and I remember being there in that capacity when the Duke turned to me and said, "You're Irish, aren't you?" I said, "Yes, sir". He said, "Have you heard about the two Irishmen who went past the pub without going in for a drink?" I said, "No, I haven't", and he said, "No, I've never heard of two Irishmen going past a pub without going in for a drink." I burst out laughing, and the Queen looked round and said just one word: "Philip". It expressed a mixture of remonstrance and indulgence.
Prince Philip was also a man of great depth. Meaning, faith, and commitment in life were truly important. It was not just the content of belief but the conduct of life that was crucial to him – to "do justly, love mercy and walk humbly with God". The Jesus he followed was a 'servant king', and that was the transformation he and the Queen engineered in our monarchy. They entered at a time of imperial rule; they leave a monarchy characterised by public service. That is how I remember him, and I will seek not just to celebrate that life, but to emulate that legacy.
Lord Alderdice is a Liberal Democrat peer. This tribute was published in The House magazine (the journal for Westminster insiders.