A tribute to Jonathan Fryer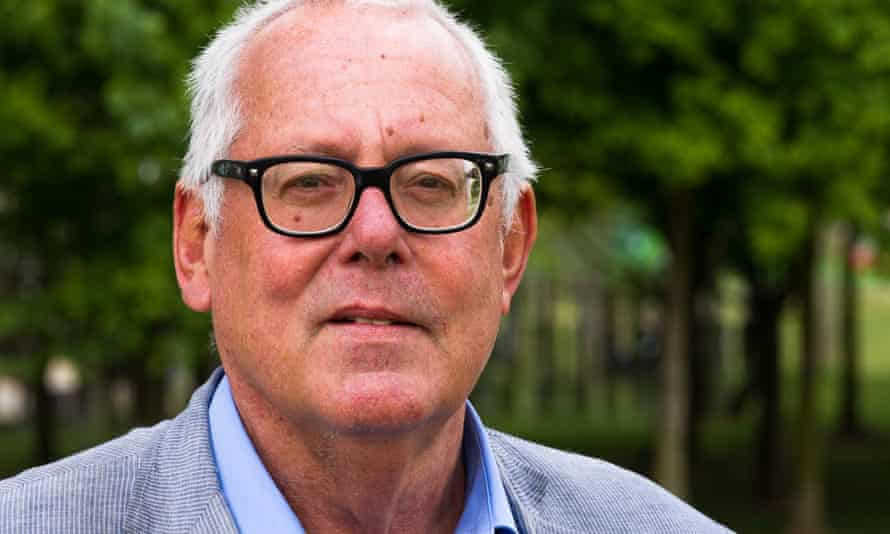 Today I was honoured though saddened to deliver this eulogy at the funeral of my friend, Jonathan Fryer.
"We have come together, in person and on-line to celebrate, Jonathan Fryer, a remarkable man who enriched all our lives and those of listeners, viewers and readers in many languages, and all around the world. Sadly in this time of COVID, although we knew Jonathan was very ill, the pandemic restrictions made it impossible for most of us to visit him, and that included Ismael Pordeus, his partner of more than 40 years, and latterly his spouse, who is at their home in Fortaleza, in Brazil, where he is a professor of social sciences and ethics. To Ismael and to Jonathan's sisters, Jill Leonard, Denise Morris and Hilary Ward we send our most sincere sympathies and condolences on this sad day. I also want to preface my remarks with a word of appreciation to Jeremy O'Sullivan and Adrian Trett, who not only made today's event possible for us all, but also cared for Jonathan during his final weeks. On my own behalf, and I know on behalf of all of us who loved Jonathan, I want to say a very sincere 'Thank you' to Adrian and Jeremy for today's celebration, but much more importantly for all the loving and sacrificial care they gave to Jonathan during those last difficult days.
Life for Jonathan had not started with such warmth and care. He was adopted at the age of 18 months into a disturbed family home, where his adoptive father sexually abused him over a number of years. That was undoubtedly one of the main reasons why during most of his time at Manchester Grammar School this very bright young man did not do at all well. The early indications of his exceptional abilities, and his concern for others, were not to be seen at school but in the imaginative events he organized to raise money from his neighbours for charitable causes. However at length his interest in literature, geography and languages began to emerge, undoubtedly through the interest of a good teacher, but also from travelling abroad on school trips which took him away from the home atmosphere he feared and loathed, and to places where he began to realize the real purpose of those school subjects. As he started to travel to other places, geography began to make sense, and on his return home he could read books that had been written about those fascinating distant places. Foreign languages now had a purpose too because they enabled him to engage in conversation with people from different cultures in their own tongues. He won an open exhibition to St Edmund Hall, at the University of Oxford, to study geography, but the reality of geography was what he really wanted, and just after finishing school and before he went up to Oxford, Jonathan set out on a most amazing trip. Initially it fulfilled his wish to get away from his father, but it opened up a whole new exciting life to him. He travelled overland all the way from England to Vietnam during the war there, and returned through Cambodia, India, Afghanistan, Iran and a clutch of other exotic Middle Eastern countries. He partly paid for his travels by writing articles for the Manchester Evening News, whose editor, Brian Redhead, had the insight and foresight to encourage Jonathan into journalism when he was little more than a schoolboy.
In that amazing trip as a nineteen year old he had not only found his calling, but found himself in the process – and if you have not read his autobiographical volume, "Eccles Cakes: An Odd Tale of Survival", you should go home and download it this afternoon. He returned to England and went up to university but switched to Oriental studies with Chinese and Japanese.
Before leaving school, he had become a committed Liberal, inspired, as so many of that generation were, by hearing the Liberal Leader, Jo Grimond speak. He joined the Young Liberals and became a regional officer in the North West and then Secretary of the Oxford University Liberal Club. Elected to Bromley Borough Council in 1986, he fought five Westminster General Elections in London and almost every one of the elections to the European Parliament between 1979 and 2014. A committed liberal, and an internationalist one, he chaired the Liberal International British Group and the Liberal Democrats' International Relations Committee. He was Chair of Liberal Democrat Friends of Palestine and a member of the Council for Arab-British Understanding and it was principally through his international liberal activities that I came to know him many years ago. From the first time I met Jonathan, I found him charming and delightful, and a liberal with whom I could feel a profound empathy. Meeting up with Jonathan and Robert Woodthorpe-Brown was one of the pleasures of international Liberal events wherever they were held – and the more exotic, the better. However, he was one of two people who I always regretted did not have the chance to grace both the hemi-cycle of the European Parliament and the red benches of the House of Lords. One of those two was the extraordinary Richard Moore, who we also lost not so long ago and the other was dear Jonathan. Richard passed away 'full of years' as one might put it in the elegant prose of which they were both masters, but we all feel robbed of Jonathan because we know that had Providence been a little more kindly, we should have enjoyed our friendships with him for longer.
One of the ways Jonathan had found to deal with the adverse experiences of his earlier life was to split off some aspects of it from others. I did not know, for example, that we had a mutual friend, Merlin Holland. Merlin is Oscar Wilde's only grandson and lives near to us in Burgundy. We got to know each there a few years ago and when in preparing for today I came to appreciate that Jonathan not only wrote about Oscar Wilde, but was, along with Stephen Fry and Merlin Holland, a patron of the Oscar Wilde Society, I contacted Merlin. Here is what he said.
"Dear John, Funnily enough, my knowledge of Jonathan is exactly the reverse of yours. We got to know each other through his interest in Oscar and it was only when I read his obituary that I learned about his very active political life as a Lib-Dem and about his fine work as a journalist.
For a good many years now, I have accepted the fact that Oscar Wilde, grandfather though he may be to me, has nevertheless become a sort of public property. He is used like no other British author to promote goods and espouse causes, all of which, good-natured that he was, I'm sure he'd be delighted to do but not, as is so frequently the case, to the detriment of his work as a writer and thinker. It was one of the first things about Jonathan which appealed to me: the fact that he saw Oscar as a whole and fascinatingly complex person and not, as he could have done in his work for the LGBT community, merely as a gay icon. It earned him my undiminished respect in all that he wrote about my grandfather – always balanced, always informed, always readable and eminently sympathetic to his subject."
I have not yet properly touched upon Jonathan's professional life. For a while he worked with Reuters, but soon realised that he could be even more successful as a freelancer, whether as a writer, journalist, or broadcaster. He published books – fifteen of them – history, travel, current affairs, that memoir of his childhood, and biographies especially of Oscar Wilde and his friends. His became a familiar voice on the BBC's 'From Our Own Correspondent', delivering broadcasts from a total of 162 countries around the world. He spoke on 'Thought for the Day' and wrote for the Guardian, the Independent, the Economist and the Spectator. He taught at the School of Oriental and African Studies at the University of London and at the City University and was in great demand as a speaker for the British Council, the Foreign and Commonwealth Office and on cruise ships.
What Merlin says so elegantly was true of Jonathan in every aspect of his life – always balanced, always informed, always readable and eminently sympathetic to the many causes he adopted. The common characteristic of them all, was that they involved people who had been treated unfairly, and Jonathan wanted to right that wrong. When people are badly treated, they not infrequently take it out on others. Those who are abused, as Jonathan was, may become abusers themselves. Jonathan turned his hurt and pain into a passion for justice and freedom and as I tried to draw together the richly coloured threads of his extraordinary life I came to understand that I had really seen only the reverse side of the tapestry. It was colourful but I was distracted by the loose threats that might have led to something – for example the elections that might have led to a parliamentary career but did not. Now I have begun to appreciate the story told by the front of the tapestry of Jonathan's life. It is a beautiful picture of remarkable achievement, of kindness and generosity of spirit, a commitment to stand up for those who have been wronged and an engagement in politics not for self-advancement but for the cause of freedom and justice. Jonathan's was a life that enriched the lives of others all around the world and we have been fortunate indeed to have known him."